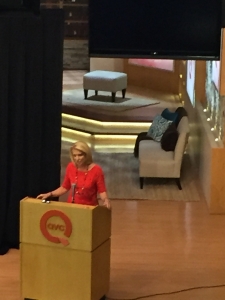 When was the last time you stopped and asked yourself, "Am I making the choices I want to be making for my life, my career, my family?"
I know!  Who has time to stop? 
That's why I felt really blessed to give the opening remarks at a Professional Conference hosted by the Chester County Chamber of Commerce.  Whenever you can take a step back from the daily routine to stop, reflect, learn and share… take it.  Events like this one can refocus our energies.  Sometimes our time, energy or attention is focused on things that are really not part of our life or career plan.  I'm not talking about the "life happens" moments that are out of our control.  I'm talking about times when we do have the ability to choose, but we've gone on auto-pilot and may not be making the best decisions for our lives.  Networking and learning events remind us what it is we're trying to achieve, so that our decisions may be more in line going forward.  Do yourself a favor, take a few minutes today and check out any upcoming events in your field or your area.