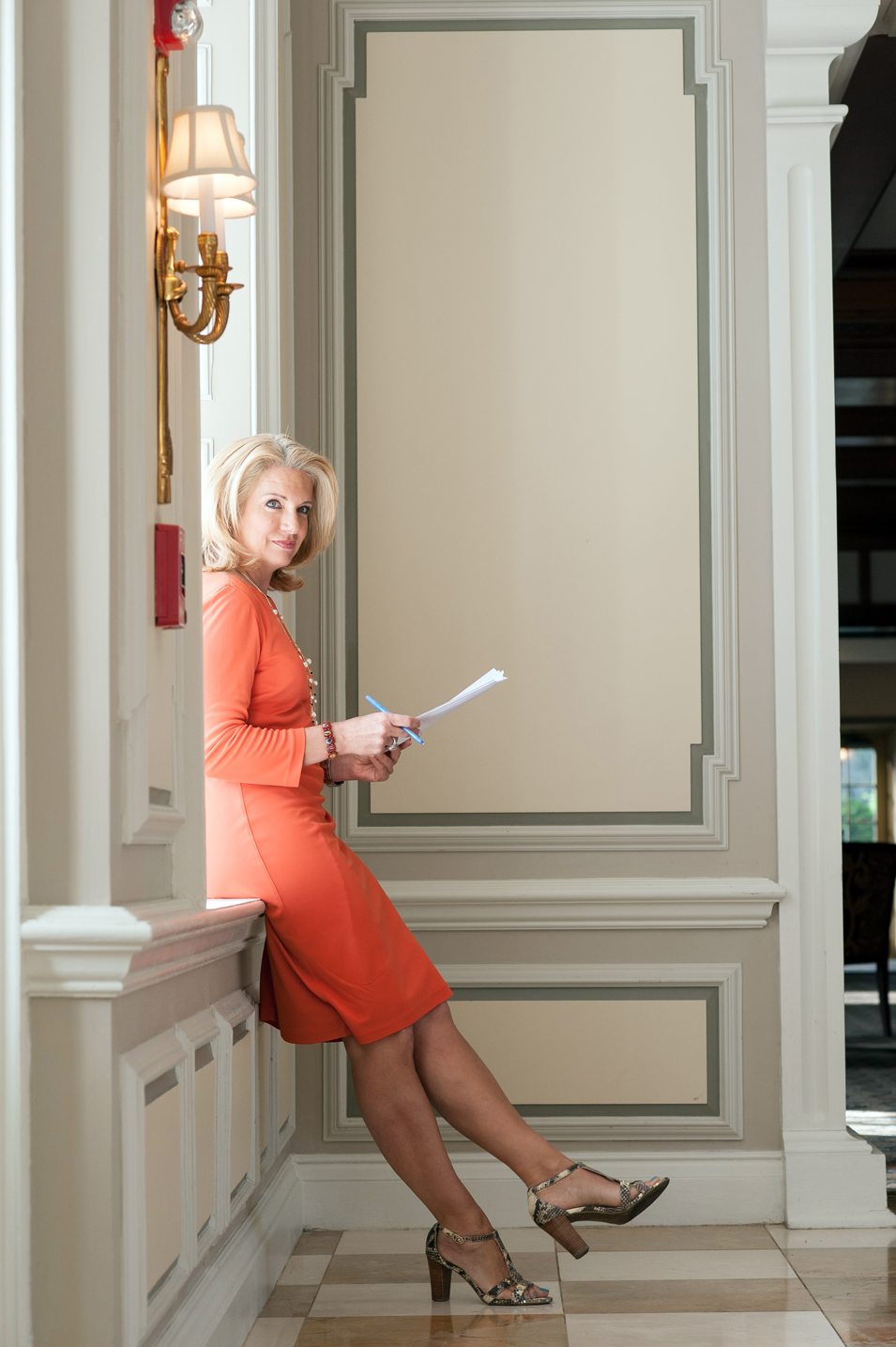 For 30 years, 11 time Emmy Award-winning journalist Tracy Davidson has been connecting with people, both through her position as a news-anchor and as a highly coveted resilience speaker. She's given hundreds of speeches, including a TedX focused on the price of digital distraction. At most events, Tracy bravely reveals her own life experiences and shares research-based skills which have enabled her to overcome formidable challenges from childhood and empowered her to serve others with information and empathy.
Tracy's warm and engaging style amplifies her natural ability to connect with audiences and lead them to an authentic dialogue. Tracy's mission in life is to empower women both personally and professionally. Her talks help teach women how to transform their lives by focusing their time, energy and attention, and embracing their true selves. Tracy also brings her inspirational message and useful instruction to church groups and spiritual retreats. Tracy is currently partnering with Culture & Leadership Consultant Jen Croneberger to offer day long retreats for women.
Tracy co-anchors NBC10 News at 4 and NBC10 News at 5 every day in Philadelphia. Her reporting focuses on news and headlines critical to the local community's well-being. A tireless consumer advocate, Tracy makes sure Delaware Valley residents are informed and educated with the most complete information to help them make the best decisions for themselves and their families.
Tracy began her career as a radio reporter and host at several stations in upstate New York before transitioning to television news as an anchor at a Syracuse, New York CBS affiliate.  She joined Philadelphia's NBC10 in March 1996, where, along with her anchoring duties, she developed a Consumer Alert Team. She and her team created and hosted hundreds of community service events, such as The NBC10 Great Shredder Event, The Money School, and Get-a-Job events.
Tracy Davidson has earned eleven Emmy Awards, including the prestigious Best News Anchor Emmy for the Mid-Atlantic Region in 2008 and 2013.  In addition to her Emmy Awards, Tracy has garnered dozens of honors and distinctions during her career:
In 2019, United Way's Women United Award for empowering women and girls
In 2019, Women Organized Against Rape the Bridge of Courage Award
In 2018, March of Dimes, Roosevelt Service to Humanity Award
In 2018, Philadelphia Magazine, Be Well Philly VIP Health Care Heros
In 2017, Minding Your Mind's Media Advocacy Award
In 2015, Inducted into Hall of Fame by Broadcast Pioneers of Philadelphia.
In 2014, The Girl Scouts of Eastern Pennsylvania honored her for her leadership and achievements with a Take the Lead Award.
In 2014, Chestnut Hill College awarded her with a Doctorate of Humane Letters.
In 2014, Tracy was honored with the Temple University Lew Klein Alumni in Media Award.
In 2010, Tracy Co-Founded and now Co-Chairs the Ceres Society in Philadelphia, PA.
Tracy currently serves on the Philabundance Board of Directors in Philadelphia.
Bachelors: Temple University (Broadcasting, Telecommunications and Mass Media)
Religious Studies Certificate: Saint Charles Borromeo Seminary
Masters: Holistic Spirituality, Chestnut Hill College