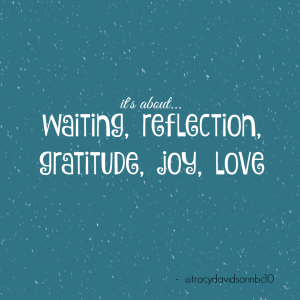 Don't Hate me Because I'm Done (with my shopping)
Late last week people began asking me if I'd started my Christmas shopping.  When I responded that I'm done and wrapped, I heard laughing- some of my closest friends love to make fun of my organizational ways…from others I heard jealousy. I do my very best every year to get done early.  Why?
It's a choice I make to focus on what I believe is important in the season: waiting, reflection, gratitude, joy, love.  I choose not be focused on running around, standing in line, getting there before the store closes or before they run out of the hottest item.   It really is a choice.  I remind people all the time during my speeches on focus and productivity that where we place our attention is almost always "a choice".  This season is no different.  What do you believe about this season?  What part of it do you want to embrace?  It's your choice.