Have you heard the buzz yet?
As many of you know I am a huge supporter or non-profits in our region and any chance I can to help – I want too. This one is a pretty big deals so I am going to need your help too. If you are a non-profit or know of one that could use extra cash you have got to see this… NBC Universal Foundation, NBC Philadelphia and 21st Century Solutions haved teamed up to offer 3 chances to win grant money – 2 $25,000 prizes and 1 $50,000 prize! That's a $100,000 in free money for our local non-profits. I LOVE IT!
So, I need your help to spread the word!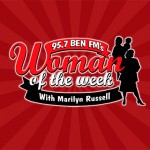 This past Sunday I went on the radio at 95.7 BEN FM with Marilyn Russell for Women of the Week to spread the news. Below is the recording in case you missed it. (Thanks Marilyn for posting the replay!)
If you know of a non-profit that should be submitting for a chance to win – then send them to the NBC website. They've only got until August 26th to file your idea and be considered.
These 3 grants are for eligible 501(c)(3) organizations in the the Pennsylvania, New Jersey and Delaware area. Ideas categories to submit are: Civic Engagement, Education, Environment, Jobs and Economic Empowerment, Media, and Technology for Good.
Many thanks!