Bio and Press Materials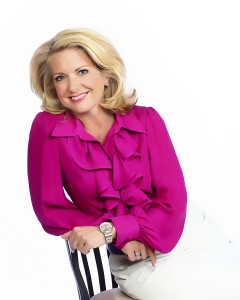 About Tracy Davidson
Tracy Davidson is an accomplished professional who has spent the last 25 years in the media industry with a strong focus on reporting news and headlines that are critical to the local community's well-being.  She has distinguished herself as a community consumer advocate, working tirelessly to make sure Delaware Valley residents are informed and educated with the best information to help their lives and finances.  The Delaware Valley is a better place to live and work because of the work that she has done throughout the years.
Davidson's career path brought her to many diverse regions, helping her to grow into much more than just a "reporter."
Davidson started her career as a radio host at several small stations in Upstate NY and then moved into television as a News Anchor at a CBS affiliate also in NY.  Her experience as a News Anchor in NY helped land her the job as News Anchor and Consumer reporter for NBC10, where today, she leads the NBC10 Consumer Watch team, and continues to be a vital voice in the NBC10 newsroom.  Davidson's work goes well beyond the anchor desk.  She has created and hosted hundreds of community events such as "Get a Job Events", "The Great Shredder Event", "The Money School", small business seminars, DTV Transition help clinics and Phone Banks; in which thousands and thousands of people attend every year.
Davidson has earned 5 Emmys, including in 2008, when she was awarded the very prestigious "Best News Anchor" Emmy for the Mid-Atlantic Region.  The Philadelphia Business Journal and the National Association of Women Business Owners honored her with "The Woman of Distinction" award in 2004. In 2008, Consumer Credit Counseling Service of the Delaware valley honored her with their "Credit to Philadelphia" award.  Rotary International has recognized her with a Paul Harris Fellow.  Devoting much of her personal time to causes close to her heart, Davidson has also honored by Laurel House and Vera House for her support and dedication to victims of domestic violence.  Davidson has served as the Honorary Chair of the March of Dimes WalkAmeria/ March for Babies for more than ten years.  She currently co-chairs the Ceres Society- a group of influential women, supporting Philabundance in its effort to end hunger.
Davidson also has a passion for motivational speaking, where she speaks on a variety of topics including: "Choosing happiness in the Workplace", "Focus Your Attention, Focus your Life", and "Define your Brand".
In 2008, Davidson completed a religious Studies Certificate at St. Charles Borromeo Seminary in Wynnewood, PA. She is currently working toward a degree in pastoral counseling at Chestnut Hill College.
Davidson currently resides in Wynnewood.
Tracy's favorite charities:
Laurel House, March of Dimes, Saint Matthias, Philabundance
PRESS links
Zoren: Fantasizing about a TV 'dream team'
Contact hosts 22nd Bash fundraiser at Villanova Montrose Mansion
Tracy Davidson Hosts Cocktail Party to Introduce The Ceres Society
Tracy Davidson receives Honorary Doctorate from Neumann University
Tracy Davidson to Emcee Walk for the Wounded on May 21
Phlare Magazine's feature: Issue 14
TV consumer crusader also on spiritual mission at CHC
Village View: The George Fun holds Fun Run to benefit pediatric hospice
Dan Gross Section: Tracy Davidson's higher calling
Consumer Reporter Tracy Davidson launches online resource
Davidson Displaying Constant Excellence
_________________________________________________________________________________
Facebook Status

OAuthException: Error validating access token: Session has expired at unix time 1368726056. The current unix time is 1368944418.
Find out How
Want Tracy to speak at your event?
Tracy Davidson is an accomplished and in-demand speaker, whose inspirational speeches cover topics from workplace and career happiness, to achieving what you want in life.